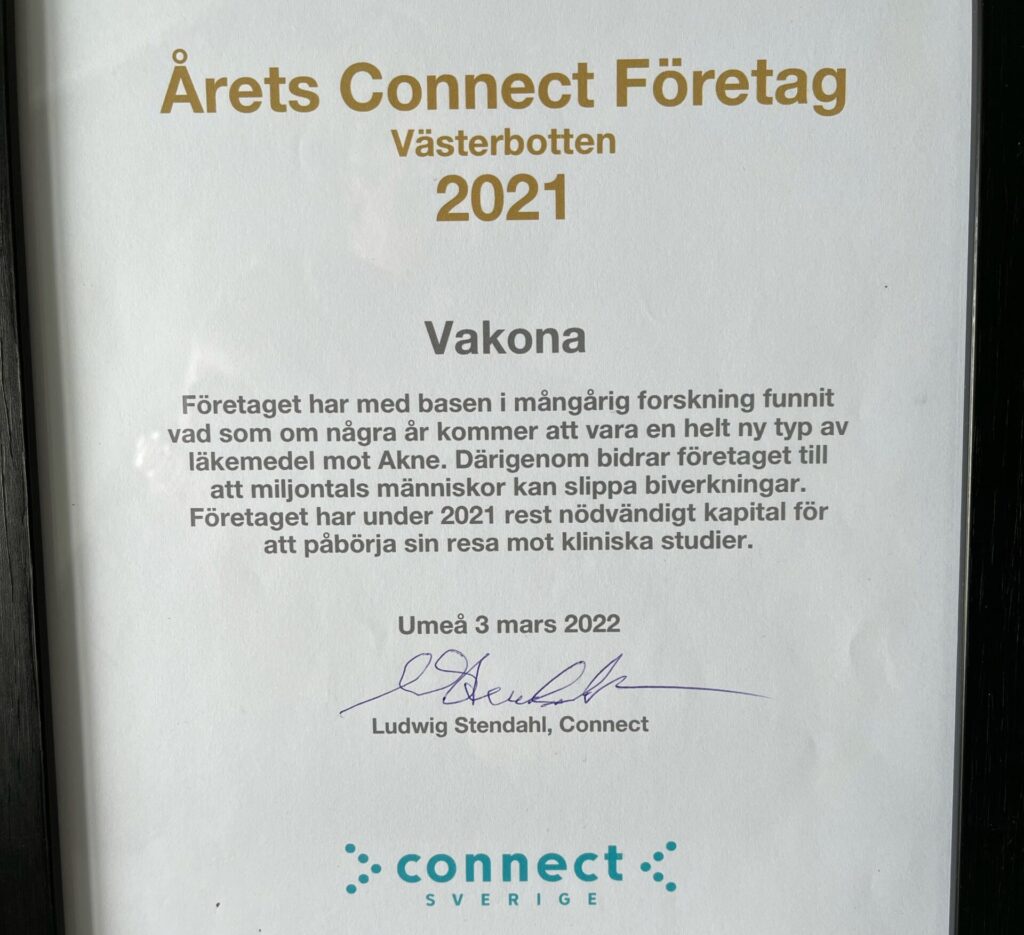 Vakona has been named Connect Västerbotten as Connect Company of the Year 2021.
The motivation is:
"Based on many years of research, the company has found what in a few years will be a completely new type of drug for the treatment of acne. In this way, the company contributes to that millions of people will avoid side effects. The company has in 2021 raised the necessary capital to start their journey towards clinical studies."
"We are very proud and happy. We raised SEK 15 million last year – an important investment that took us closer to human clinical trials. This award feels like a reward for many years of hard work", says Mats Strömqvist, CEO of Vakona.