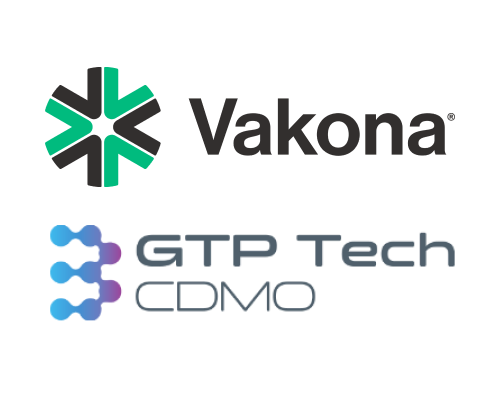 Umeå-based pharmaceutical company Vakona has signed an agreement with French company GTP Tech to initiate the first manufacturing steps of its acne medicine.
"Production is at a level of quality that enables the medicine to be used in human clinical trials. If all goes well the medicine should be on the market within five to seven years", says Mats Strömqvist, CEO and Chairman of the Board of Vakona.
Vakona is developing a new, antibiotic-free treatment for acne. The company has worked for several years with a natural bacterial protein identified by Oleg Alexeyev's research group at Umeå University that can be used as an effective treatment for acne, for example by application as a skin cream.
"We have already tested our treatment in both in vivo and in vitro models. After the remaining preclinical tests have been completed the next step is to start clinical development. With this agreement, we will obtain a production process allowing to produce the substance according to the quality standards required for clinical trials. If we see, which we confidently predict, a positive effect of our medicine on patients, we will be in a position to either sell the project to a pharmaceutical company in about three years from now or develop the medicine one step further ourselves", says Mats Strömqvist.
Acne vulgaris is the most common skin disease in the world and affects more than 80 percent of all teenagers and young adults. Today's treatments still have many shortcomings, including long treatment times, unwanted side effects and poor results.
"Our concept enables patients to avoid the severe side effects and lengthy waits for noticeable results that treatments today often involve. Our medicine has properties that achieve results faster, and there is no indication that it causes any unwanted side effects either", says Vakona's founder, Oleg Alexeyev.
GTP Tech, a GTP Bioways company, will develop the industrial process to move on from the preclinical phase towards the manufacturing of the antibiotic-free treatment for clinics. "We are thrilled to support this project. Our experienced team will develop the process by end of 2022, allowing Vakona to meet its deadlines", says Eric Devic, founder and director of GTP Tech.
"This agreement is a big step forward for us. We have a completely unique product for the treatment of acne, and hopefully patients will soon be able to benefit from it", says Oleg Alexeyev.
For further information, please contact:
Mats Strömqvist, CEO, Vakona
+46 76 110 36 83
mats.stromqvist@vakona.se